Australia has always been one of the most popular tourist destinations in the world, and even though you may think that such a commercial status might not appeal to young hipsters, this incredible country truly has something for everyone. Beyond the glamorous hotels, frantic tourist attractions and a glitzy nightlife, the Land Down Under boasts a cool hipster scene with some of the best hangouts. From alternative neighborhoods and an incredible art and culture scene to some of the most appealing bars and cafes in the world, Australia is undoubtedly a hipster's paradise. So, if you're looking for something new and unique for your next trip, here are the best hipster destinations Down Under:
Melbourne's hipster neighborhoods
Ranked number three on UK Telegraph's list of the '15 Most Hipster Neighborhoods in the World', Fitzroy is Melbourne's oldest suburb. From a thriving art scene where young people can be found taking photos of incredible street art to some of the best cold drip coffee and baked camembert in the city, Fitzroy truly offers everything a hipster could wish for. Home to joggers and paddle boarders, St Kilda is another popular hipster neighborhood, although it's not exactly the active lifestyle that draws in the plaid-wearing youth. Actually, it's the delicious Vietnamese cuisine and 'pay as you feel' vegetarian restaurants, as well as the Red Stitch Actors Theatre and an abundance of cool old-fashioned barber shops.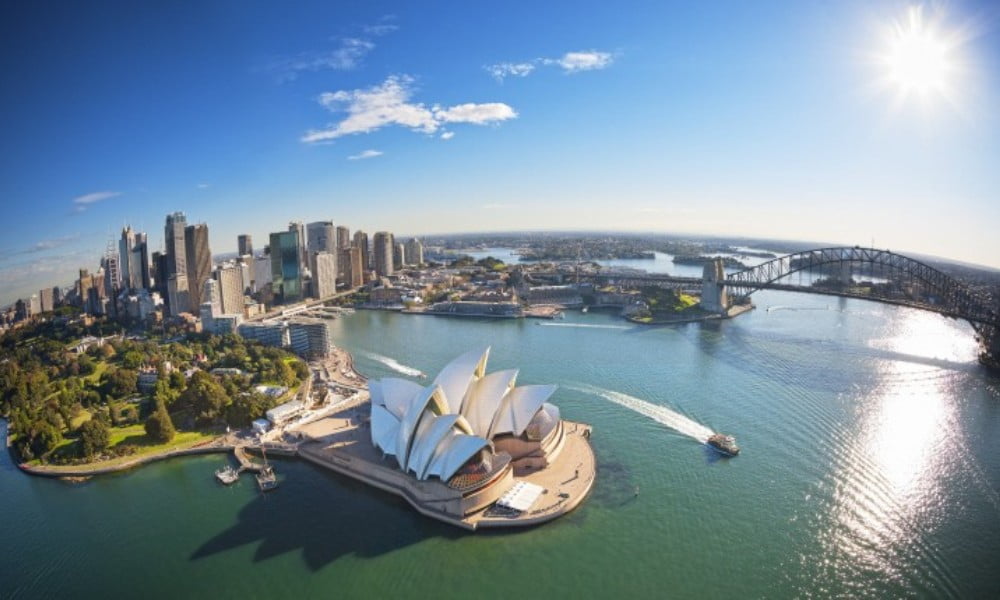 Sydney's alternative hubs
Considering the fact that Sydney is one of the fastest growing cities in the world, it's no wonder that its neighborhoods are rapidly branching off and forming a culture of their own, contributing to the new scene of cultural and artistic expressions that make Sydney so unique. If you're looking for something modern and eclectic, Surry Hills is a great choice, as it's filled with converted terrace cafes, art galleries, wine bars, and monthly markets scattered with vintage gems. Another great option for any alternative traveler, Chippendale simply draws people in with its fresh blend of families, students, artists and creatives. Not only can you find some of the best boutique hotels in Sydney in this neighborhood that provide the most authentic local experience, but the incredible Central Park, industrial restaurants and wonderful galleries of this hip and friendly part of town are bound to leave any hipster in awe.
Brisbane's eclectic vibe
If you're looking for something a bit more affordable that still comes with all the perks Sydney and Melbourne have to offer, then Brisbane is the perfect destination for you. A city that truly offers everything, Brisbane's shimmering skyline and concrete infrastructure didn't stop it from becoming a true eco-friendly paradise where people ride bikes to work and back, and where young students thrive. Known as Australia's culture capital, this city offers everything from beautiful cafes and charming sidewalks to stunning, preserved facades and a unique assembly of stores, all of which give it an instant hipster vibe. The inner city, and especially Petrie Terrace, truly offers an authentic hipster experience.
Mullumbimby's hidden surprises
Considering the abundance of music festivals, events and activities to suit everyone's needs, Byron Bay is one of the most energetic spots on the east coast of Australia, although a true hipster might look for a more obscure destination for their holiday. That is why Mullumbimby might be the ideal option. Located just 15 minutes north of Byron Bay, this hippie town represents the perfect blend of rural and alternative by offering a wide assortment of organic grocery stores, a surprisingly vibrant café scene, and some incredible art galleries and antique shops. It is truly a wonderful surprise, and a proof that you should never stop exploring Australia's coastline.
Once you get a genuine feel of what hipster culture in Australia is all about, it becomes quite apparent why so many people are drawn to this beautiful country, and its fluid and free-spirited appeal.